Collaborative Grants and Projects
NETRF promotes collaboration and resource sharing among funded researchers and the community, both crucial to expedite the advancement of NET science.
Resource sharing
Unique research resources created by NETRF funds must be readily available to qualified individuals no later than publication. NETRF has partnered with several like-minded organizations that promote resource sharing.
Plasmids or viruses:
Investigators that have created new plasmids or viruses are encouraged to submit them to Addgene.
Grant programs via partners
NETRF is dedicated to accelerating progress for better treatments and potential cures through partnerships with aligned organizations and private foundations.
Sponsored annual grants:
North American Neuroendocrine Tumor Society (NANETS) The NANETS Basic/Translational Science Investigator Award is a two-year $100,000 award and will provide $50,000 in funding each year, which will be directed to the sponsoring institution. The purpose of the NANETS BTSI Award is to encourage scientists at the end of their fellowship who have secured a faculty appointment or scientists beginning their faculty appointment to pursue research focused on neuroendocrine tumors.
Education and Research Foundation for Nuclear Medicine and Imaging (ERF) The Nuclear Medicine Pilot Research Grant in Neuroendocrine Tumors (NETs) is designed to help a basic or clinical scientist in the early stages of their career conduct novel and innovative research that may be leveraged to lead to further funding from other foundations, corporations or government agencies. The grant will provide $100,000 for a two-year award. Second year funding will be contingent on satisfactory first-year progress reports.
American Association for Cancer Research *(AACR) The grant provides $250,000 over two years for expenses related to the research project, which may include the salary and benefits of the grant recipient and any collaborators. This grant is available to independent junior and senior investigators to develop and study new ideas and innovative approaches that have direct application and relevance to neuroendocrine tumors. Proposed research may be in any discipline of basic, translational, or clinical cancer research. The award through AACR is no longer offered.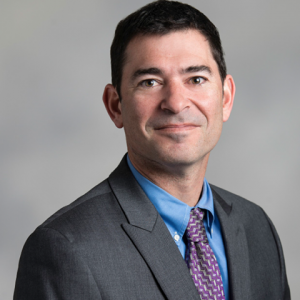 Early NETRF-funded research identifies a potential prognostic biomarker to help physicians predict neuroendocrine cancer outcomes.
NETRF Annual Report 2019 looks at scientific milestones and educational innovations. It includes stories about some of the people who have supported us to fund more research projects than ever before and offer new ways to learn about NETs.
NETRF's Director of Research John Kanki, PhD, provides an update on the status of ongoing NETRF-funded research studies during COVID-19.
Search funded research projects
Sign Up
Be notified of grant opportunities