Project title: Next generation animal models to define therapies for NETs
Pawel Mazur, PhD
MD Anderson Cancer Center
Status:

Completed

Year(s):

2018

Grant Type:

Collaborative

Research Type:

Basic

Primary Tumor Site:

Pancreas

Area of Inquiry:

Models

Article/Video:

Click Here
General Description
Mazur will explore an enzyme (KMT NSD3 or NSD3) in laboratory models of pNETs with genomic alterations in PTEN, MEN1, and ATRX to see if it helps pancreatic NETs. NSD3 may amplify the impact of these alterations, helping to give neuroendocrine cancer cells the "green light" to reproduce and grow.
NETRF awarded six new research grants totaling $1.85 million to leading academic institutions around the world. The goal of the funding is to improve current treatments for neuroendocrine tumors (NETs), an uncommon and poorly understood cancer, which occurs in the body's hormone-producing cells.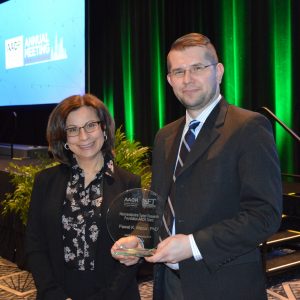 Can an epigenetic enzyme under the right conditions contribute to the growth of cancer cells?
Additional Details
City:

Houston

State:

Texas

Grant Duration:

2 years

Grant Partner:

American Association for Cancer Research (AACR)

Awards:

No information
DISCLAIMER
NETRF funds laboratory research to understand the development of neuroendocrine tumors and translational research to explore new concepts in treatment. Research grant descriptions and research updates from NETRF are not intended to serve as medical advice. It can take years for research discoveries to be fully validated and approved for patient care. Always consult your health care providers about your treatment options.
« Back to all funded research projects