Diverse and ambitious projects
NETRF is pursuing multiple paths to discover improved treatments for NETs. We have an evolving portfolio of diverse basic, translational, and clinical projects, covering a plethora of challenging but crucial research areas within NETs.
We focus on ideas that will give us tangible results, and have translational potential, while also investing in areas that have direct impact on patients' lives (theranostics – PRRT) and/or have been successfully applied in other types of cancers (CAR T-cell therapy).
We continue to build on past successes in areas such as genetics/epigenetics (e.g. DAXX/ATRX mutations) and work on creating tools for the entire community (e.g. organoid/spheroids, cell lines, mouse models, patient-derived xenograft models).
We have a long-standing interest in understanding the molecular basis of NETs, and the mechanisms that drive tumor initiation and progression. We fund proposals that suggest innovative ways to study NETs in the absence of conventional models, as well as proposals to create new or optimize existing experimental models. We have the ability to fund small clinical and adaptive studies, studies of therapeutic sequencing, as well as correlative studies that may build upon existing clinical trials.
Our portfolio includes research aimed at understanding NET genetics and epigenetics, and deciphering its molecular and cellular basis to identify vulnerabilities that can be exploited to interrupt NET development/progression.  We wish to understand the immune microenvironment and exploit technologies that will trigger an immune response; develop reliable disease models for laboratory experiments to discover new drug targets, improve the safety and efficacy of potential treatments,  identify new drug targets, and discover diagnostic/prognostic markers that can guide clinical treatments.
While we have traditionally funded research in pancreatic and gastrointestinal NETs, we are excited to expand our portfolio to include lung carcinoids and adrenal NETs.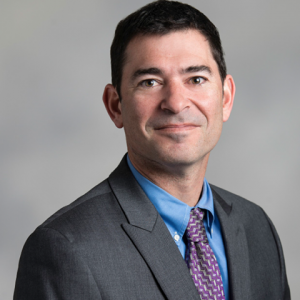 Early NETRF-funded research identifies a potential prognostic biomarker to help physicians predict neuroendocrine cancer outcomes.
NETRF Annual Report 2019 looks at scientific milestones and educational innovations. It includes stories about some of the people who have supported us to fund more research projects than ever before and offer new ways to learn about NETs.
NETRF's Director of Research John Kanki, PhD, provides an update on the status of ongoing NETRF-funded research studies during COVID-19.
Sign Up
Be notified of grant opportunities