Memorial or Tribute Gifts
Memorial Gifts
View our 2019
Memorial TributesWe had 323 tributes in 2019
NETRF is grateful to receive memorial contributions from families and friends honoring a loved one who has passed from NET cancer. Memorial gifts allow you to remember someone special, celebrate the life they lived and the impact they made and support innovative research to discover improved treatments and cures for neuroendocrine cancers. 
How to give a memorial gift 
Online
Visit www.netrf.org/give
Select 'Make my Donation in Memory,' and add the person's name.  Also, include the family and their address, so we can notify them of your thoughtful contribution.
Through the mail
Make your check payable to the Neuroendocrine Tumor Research Foundation or NETRF
Include the person's name that you are making your gift in memory of in the memo part of your check
Also, include the name and address of who we should notify of your thoughtful gift.

Mail to:
NET Research Foundation
31 St. James Avenue, Suite 365
Boston, MA 02116
Newspaper notice
To include NETRF in an obituary, please use the following language: In lieu of flowers, a donation to the Neuroendocrine Tumor Research Foundation (NETRF) can be mailed to NET Research Foundation, 31 St. James Avenue, Suite 365, Boston, MA 02116 or made online at www.netrf.org/give
NETRF also offers ways for families to establish an enduring tribute.
Honorarium Gifts
To donate by mail, we accept checks and money orders payable to
NET Research Foundation. Please mail to:
NET Research Foundation
31 St. James Avenue, Suite 365
Boston, MA 02116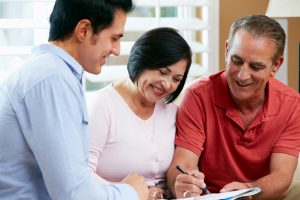 COVID economic stimulus regulations offer tax advantages for charitable donations. See how you can take advantage of the opportunity.
A group of friends and family gather virtually through video conferencing to celebrate a Buffalo Bills fan, who died at age 31, with a tournament of games to raise money for NET awareness and research.
Even those who did not know her were inspired by the stories of Meg's positive, generous spirit, her sense of humor, and ability to squeeze so much life into her 31+years. Nurse Meg took care of us all and is forever in our hearts—forever running alongside encouraging us to dream bigger and live stronger—and find and inspire laughter and joy each day.