Diagnostic Testing for Neuroendocrine Tumors
Diagnostic tests for neuroendocrine cancer can look to see if you have a neuroendocrine tumor or uncover information about the type of tumor. There are many different types of diagnostic tests for neuroendocrine cancer. 
Laboratory tests examine blood, urine, or tumor tissue.
Imaging tests and take pictures of your body's anatomy (such as x-ray, CT or ultrasound) or help doctors to see how your body is functioning (PET,  SPECT, or MRI). 
Genetic tests look for changes in DNA that may be inherited (passed down in families) or sporadically acquired.
Diagnostic tests for neuroendocrine cancer help doctors identify the approach most likely to best treat your neuroendocrine tumor.
What to ask before having diagnostic tests
For many patients with neuroendocrine cancer, diagnostic testing causes worry. Waiting for diagnostic test results can cause anxiety. One way to tackle the uncertainty that comes with NET diagnostic testing is to learn as much as you can. Here are some questions to ask your doctor to learn as much as you can before deciding to undergo any diagnostic testing. 
How will I benefit from getting this test?
What will the test results tell me? What will they not tell me?
How long will it take to get results?
How will I find out about the results? 
What is involved in having the test?
What are the risks of this test?
What if the test doesn't prove anything (is inconclusive)?
Depending on the results of this test, will there be other tests?
Are there (safer, easier, faster) alternatives to this test?
What happens if I don't get the test?  
How will the test results help to figure out the next step?
 Learn more about how to talk to your doctor and make the most of doctor visits. 
Neuroendocrine tumors
are often misdiagnosed or diagnosed late
1 in 2
U.S patients reported being diagnosed with other conditions when they had neuroendocrine cancer 14
1 in 3
 U.S. patients had NET symptoms for five years or more before being diagnosed.13
1 in 5
U.S. patients thought their symptoms could be cancer.13
NETRF awarded six new research grants totaling $1.85 million to leading academic institutions around the world. The goal of the funding is to improve current treatments for neuroendocrine tumors (NETs), an uncommon and poorly understood cancer, which occurs in the body's hormone-producing cells.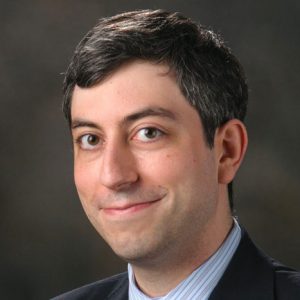 Daniel Halperin, MD, MD Anderson Cancer Center
Understanding tumor site, grade, and stage.
Watch Video
Evelyne Loyer, MD, MD Anderson Cancer Center
Diagnostic imaging options and challenges in NETs.
Watch Video
Patients and caregivers discuss lessons learned on their journey.  
Patients and physicians discuss the importance of finding a specialist.
Search for NET specialists
Find NET doctors, treatment programs, and support groups near you
Get connected.
Follow us on social media.