Diagnostic Testing for Neuroendocrine Tumors
Neuroendocrine tumors
are often misdiagnosed or diagnosed late
1 in 2
U.S patients reported being diagnosed with other conditions when they had neuroendocrine cancer 14
1 in 3
 U.S. patients had NET symptoms for five years or more before being diagnosed.13
1 in 5
U.S. patients thought their symptoms could be cancer.13
NETRF-funded researchers identified a cancer cell type that is associated with non-functional pancreatic neuroendocrine tumor (pNET) recurrence. Alpha-like pNET cell expression of the protein ARX can guide prognosis.
The need for tumor tissue in NETs The Neuroendocrine Tumor Research Foundation is on a
Increasing Precision in Cancer Cell Death to Prevent Metastasis In housework and lawn work, it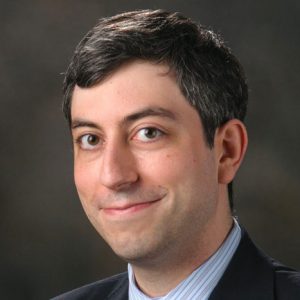 Daniel Halperin, MD, MD Anderson Cancer Center
Understanding tumor site, grade, and stage.
Watch Video
Evelyne Loyer, MD, MD Anderson Cancer Center
Diagnostic imaging options and challenges in NETs.
Watch Video
Patients and caregivers discuss lessons learned on their journey.  
Patients and physicians discuss the importance of finding a specialist.
Search for NET specialists
Find NET doctors, treatment programs, and support groups near you
Get connected.
Follow us on social media.
14Wolin EM, Leyden J, Goldstein G, et al. Patient-reported experience of diagnosis, management, and burden of neuroendocrine tumors: results from a large patient survey in the U.S. Pancreas.2017; 16(5):639-647.