NETWise Episode 25: Small Bowel NETs
This is a revised version of an episode that first aired in December of 2020, where we focused on diagnosis and treatment of NETs that start in the most common site: the small intestine.
A special thank you to Dr. Mark Lewis for his expert knowledge and help with this special NETWise update.
Did you know that 12% of gastrointestinal (GI) NETs are found in the small bowel? The small bowel, or the small intestine, is one of the most common places NETs form. If you are living with a small bowel NET, this episode is for you. In this episode, you will learn more about the anatomy of the GI system and the different parts and functions of the small bowel. You will also learn more about tumor biology and how small bowel NETs can greatly differ from one another. Finally, this episode details how small bowel NETs grow and what disease progression looks like. We will also cover the extensive treatment options available and new research for small bowel NETs in interviews with NET specialists, Dr. Mark Lewis,  Dr. Dan Halperin and Neena Vijayvergia.
Special thanks to Quintin Ness for sharing his story.
NET Experts in this episode:
Dr. Mark Lewis, MD: an Oncologist and Director of Gastrointestinal Oncology at Intermountain Healthcare in Utah.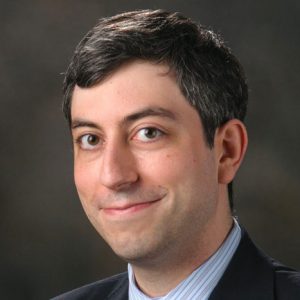 Dr. Dan Halperin, MD an Oncologist and Clinical Investigator and NET specialist at M.D. Anderson Cancer Center at the University of Texas. 
Dr. Neena Vijayvergia, MD, FACP:  an Oncologist and Associate Professor of Hematology and Oncology and Assistant Chief of GI Medical Oncology at Fox Chase Cancer Center in Philadelphia. 
Read a transcript of this episode here.
Share this on social media: