Episode 18: High-Grade NETs and NECs
While most neuroendocrine tumors are low-grade and slow growing, there are some that are high-grade and very aggressive. These high-grade NETs are treated very differently. In the newest episode of NETWise, we turn the spotlight on high-grade NETs, talk with NET physicians about the treatment challenges, and hear from a patient and caregiver about dealing with the diagnosis. Listen above.
Net experts featured in this podcast: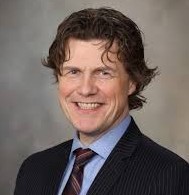 Dr. Thor Halfdanarson, Medical Oncologist, Mayo Clinic, Minnesota
Dr. Namrata Vijayvergia, Medical Oncologist, Fox Chase Cancer Center
Dr. Laura Tang, Pathologist, Memorial Sloan Kettering Cancer Institute
Special thanks to Hilary Hammel and Susan Meckler Plummer for sharing their patient and caregiver stories. We are grateful for everyone's participation.
After you've listened to the episode, test your NET Knowledge by taking the LACNETS quiz here.
Share this on social media: