by Susan Payson
NETRF Chief Development Officer
Here in the NETRF office in Boston, we have a large brass bell. Our practice is to ring the bell when we receive a special, meaningful gift. In 2018, we received 500 more donations than the year before raising more than $4 million for NET research. As one can imagine, there was a lot of bell ringing!
Every gift we receive has a purpose and a special story associated with it. Thank you to all donors who have trusted us with their investment. Whether a multi-year financial commitment or a tribute gift — we are truly honored that you have chosen us for your philanthropic donations. We aim to take care of all contributions, assuring that they support the most promising NET research available around the globe.
Spark Hope Progress
In just six months, we have secured nearly $3 million of our $10 million goal.
Susan Payson, NETRF Chief Development Officer
The Spark Hope campaign has been our fundraising focus since July 2018. We are fortunate that every gift we receive is matched dollar-for-dollar, doubling the impact of each investment. Spark Hope is fueled by a challenge grant generously given by the Margie and Robert E. Petersen Foundation which has agreed to match all gifts up to $5 million to raise a total of $10 million for NET research.
We are making substantial progress. In just six months, we have secured nearly $3 million of our $10 million goal (as of 12/31/18). We are proud of this momentum for the future. We offer many opportunities to make a gift and encourage you to talk with us about how a gift can benefit NET research as well as benefit you and your family.
What Spark Hope Funds
Last month, we took a moment to recognize, and be recognized, on Rare Disease Day on February 3. We are grateful for the attention that we received from Inside Philanthropy e-newsletter. Like most small scientific non-profits, we compete for funding alongside the larger academic, medical centers as we shine the light on an uncommon cancer. With the constant decreases in federal and state funding, NETRF receives an ever-increasing number of requests for research funding each year.
Celebrating Your Generosity
With last year's success coupled with this year's goals, we continue to work to expand our donor community. In 2019, plans are underway to launch three giving societies honoring the diversity of the gifts we receive. The three societies are:
Accelerator Society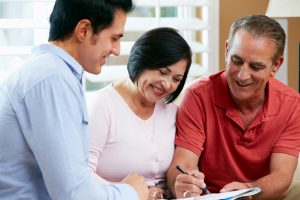 Honoring donors whose lifetime giving has reached and surpassed the $100,000 level. Research funding is expensive and we are fortunate to benefit from the interest and significant investment of those donors who are able to give at the Accelerator level. Their gift sets the bar for other donors while making the progress of NET science and research possible.
Investigator Society
Honoring all gifts of $1,000 and above. Every gift is important. This level of funding is critical to keep the NET field moving forward toward improved treatments with the hope of a cure. Last year alone we received over 100 donations at the $1,000+ level.
NETRF Legacy Society
Recognizing the foresight of individuals who have taken the steps to include NETRF in their estate plans or will. We are grateful for this type of giving that will take us into the future and support the research of tomorrow. If you have already made arrangements in your estate plan or your will, please let us know today.
We hope to thank many of the members of these societies in person this year, through regional Thank You events and research updates.
We would not be able to have accomplished all we did last year without the loyal support of our community. Thank you to new donors who have joined us and those of you who continue to support our mission. Collectively, we are making a difference in the NET community.
Here's to continued impact on NET research and more bell ringing in 2019!